Recently, I had the opportunity to attend the monthly chapter meeting for the NKBA, being held at Euro-Line Appliances in Oakville. It was nice to meet and socialize with the other members of the NKBA, while enjoying a delicious meal and an informative presentation. The guest speaker at this month's chapter meeting was Janette Ewen, Décor/Design Expert and Co-Host of "Inside the Box" with Ty Pennington. Janette has toured Europe visiting many different Design and Decor Shows, gathering new trends that are beginning to be seen amongst their design community.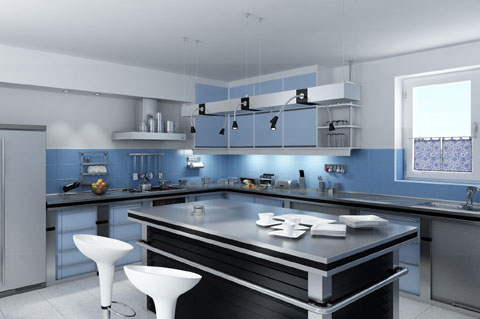 The presentation was very interesting, and I was able to take away a few great ideas that are beginning to be seen in the counter top and kitchen design industry. Janette mentioned that, currently, the common trend in Europe is to choose basic, simple colours such as black, white, and grey, as the main colour theme in the kitchen. Use these colours as the central point in your kitchen, such as appliances, countertops, and even sinks.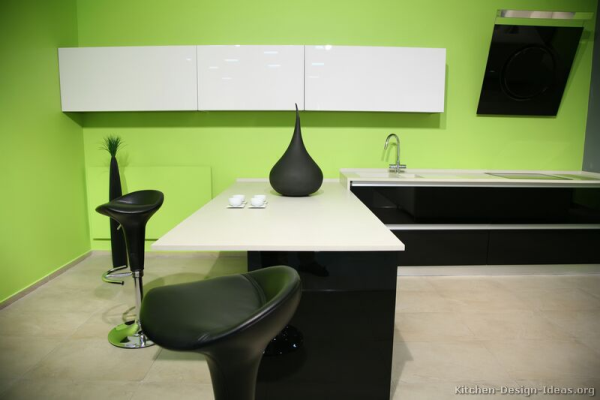 After designing your kitchen around these basic colours, Janette suggests accenting the kitchen with bright colours, such as blue and green. These accent colours should be seen in smaller, more exchangeable items in the kitchen, such as dish towels, soap dispensers, and centre pieces. Using accent colours with these items allows you to change the look of your kitchen as trends continue to change throughout the years.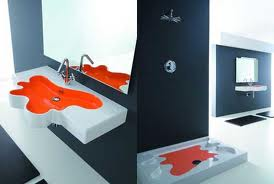 This helps keep your kitchen in style, without having to spend too much money. Quartz counter tops can be a great addition to this package, as they are the most durable counter top that Latitude offers. We currently offer the following Quartz products: Silestone, Caesarstone, Hanstone, Compac, and ECO by Cosentino.
At Latitude, we offer many different styles of black, white, and grey counter tops. Caesarstone continues to produce the boldest colours in these shades. I have included a few pictures of what these colours look like, but the best way to get a view of these colours is to visit our showroom, or one of our many dealers that can be found on our Showroom Locator. Latitude's showroom is open Monday to Friday 9am-5pm, and Saturdays from 10am-2pm. I look forward to discussing these new and upcoming trends in the counter top and kitchen design industry, when you come visit us at Latitude.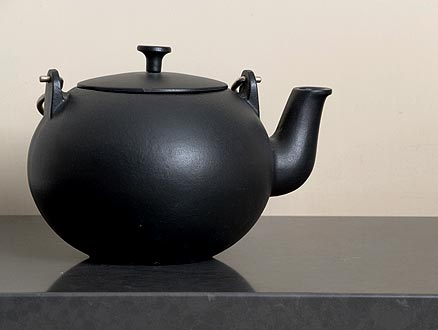 Caesarstone-Raven(Above)
Caesarstone- Pure White(Below)